Practice for Movement
Education Primary Reflexes RPRM
Contents of the course
The Education Primary Reflexes RPRM is a course based on experience, with an emphasis on acquiring skills, sensitivity, and awareness of your body, related to perception and respiration
As a graduate you will be able to inhibit Primary Reflexes in children and adults. Furthermore you will be equipped with very adequate techniques to help people balancing themselves and releasing stress in the physical, bio-chemical and mental areas. After this course you can open your own practice to inhibit Primary Reflexes in other people. It is also possible to deploy your new skills in business and the world of education.
Structure and lenght of the course
The course consists of 11 modules, of either two or three days. Besides, there will be five separate evenings dedicated to practicing. The first 10 modules will be taught in the course of one year, with a final module dedicated to the integration of your skills four months later. Furthermore it is advised to reserve time for self-study on three days a week. Graduates will receive a certificate.
The modules are normally taught once a month, on Thursdays, Fridays and Saturdays. From 10:00h till 16:30h, in the Wageningen area.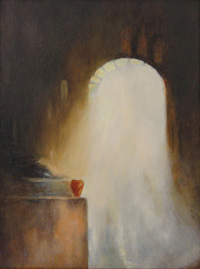 More about training:

pdf: RPRM training